MY STORY
Hey there,
I'm Erica Tironi, a fashion Blogger and an influencer. Thanks to my Instagram account I've collaborated with major brands such as L'Oréal, Maybelline, Dalani, Sephora... I've grown my blog, increased my subscribers and I have an online business model.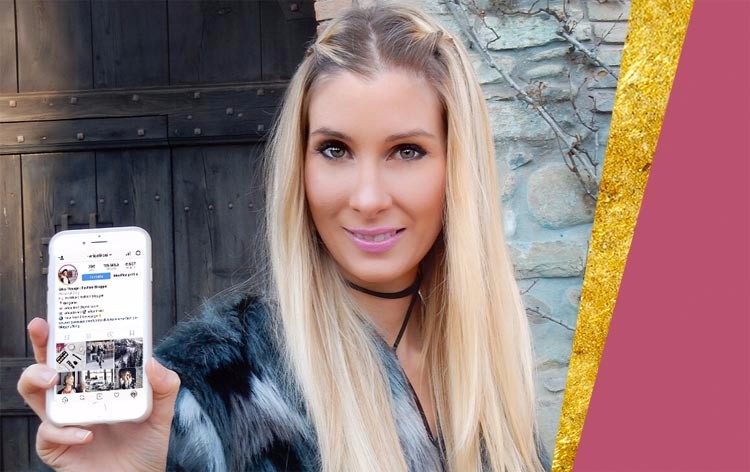 But I haven't always had a freedom-based online Instagram business.
When I started my blog, I was working as a graphic and web designer. I was unhappy and unfulfilled.
Since I worked from 9 a.m. to 6:30 p.m. everyday, I didn't have free time. I spent one hour and a half to get to my job.
I really needed to change my life.
One day I came across an article where Danielle Bernstein, the famous fashion blogger founder of We wore what, explained that she was earning more than $3K for posting a picture on her profile
$3000!
I was excited to learn more and create my own Instagram business.
This is where my journey began.
I spent a lot of time learning and doing research on Instagram, and finally I started to see the results. My account has grown so fast and I have major brands contacting me to pay me for posts.
It has been hard work but now I want to teach you how to have your own Instagram business.
So, even if you're new to Instagram, don't have an audience, or have no idea how to grow your account Instagram Boss Academy will answer all those questions for you!
I will explain how you can achieve all of this too!